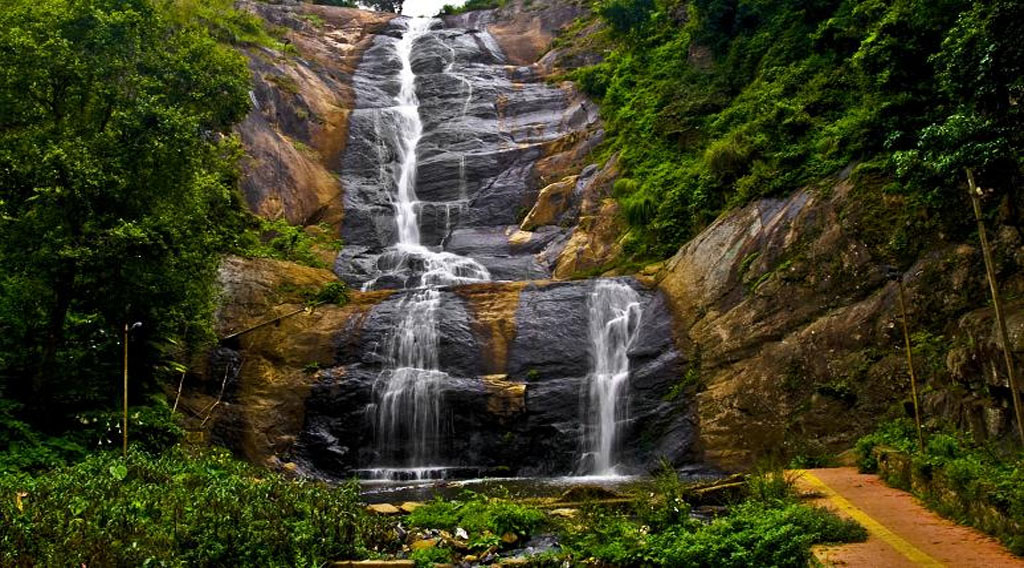 Silver Falls
Silver Cascade Falls, one of the most famous waterfalls, is the first attraction that unfolds to tourist, located on the Madurai - Kodaikanal road, on way to Kodaikanal. This waterfall is the result of excess water in the Kodai Lake, which comes down as a fall. Silver Cascade Falls is located at a distance of around 8 km from Kodaikanal.
The perfect stop over in-between a long journey, these silver cascade falls demand your attention while you travel from Kodaikanal till Madurai. The Silver Cascade Falls formed as a result of the over flowing of the famous man-made Kodai Lake, are the perfect way to have a break while on a long road trip. One can also take a swim in the waters of the waterfall provided the temperature is right.
While on your journey from Kodaikanal to Madurai by road, you are confronted by the stunning sight of water thrashing down from 180 feet right into the ground below and mesmerizing one and all with its sheer strength and beauty. The fruit sellers selling exquisite, mouth-watering fruits which you can buy and enjoy under the falls is an experience unmatched.
Silver Cascade Falls, a picture perfect spot to explore in Kodaikanal was famous for its clean, pure and glittering water once and resulting in the name Silver Falls. The spillover of Kodaikanal Lake takes a 180 ft dive over a vertical cliff, to sprint into a pool adjacent to the Ghat Road. The excess water from the Kodai Lake flows downward as a fall at about 8 kms from Kodaikanal. This waterfall is pleasing and stimulating during the monsoon when the water is in full flow. There are few shops selling fruits and other forest products making this point a pit stop for travelers and tourists crossing this road.
Best Time to Visit
Winters are the best time to visit the waterfall due to pleasant temperatures and low humidity level in the region. The weather is usually cooler during nights. Therefore, a layer or two of clothing shall be enough to protect you. Monsoons can also be a good time to visit the waterfalls with water levels at their highest allowing for a more beautiful experience of the fall.